Our History Page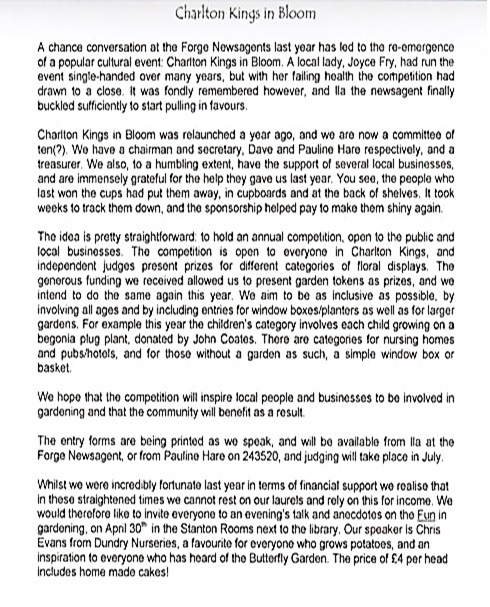 This article written in 2009 describes the re-emergence of CKiB a year earlier.
The details within the article are out of date but it does give an insight into how CKiB came about.
We are not currently running the competition but focus our efforts on maintaining and developing areas of planting throughout our village.
If you would like to get in touch with us then please go to the contact page.
---
The pictures below show us at work landscaping the area in front of the library a few years ago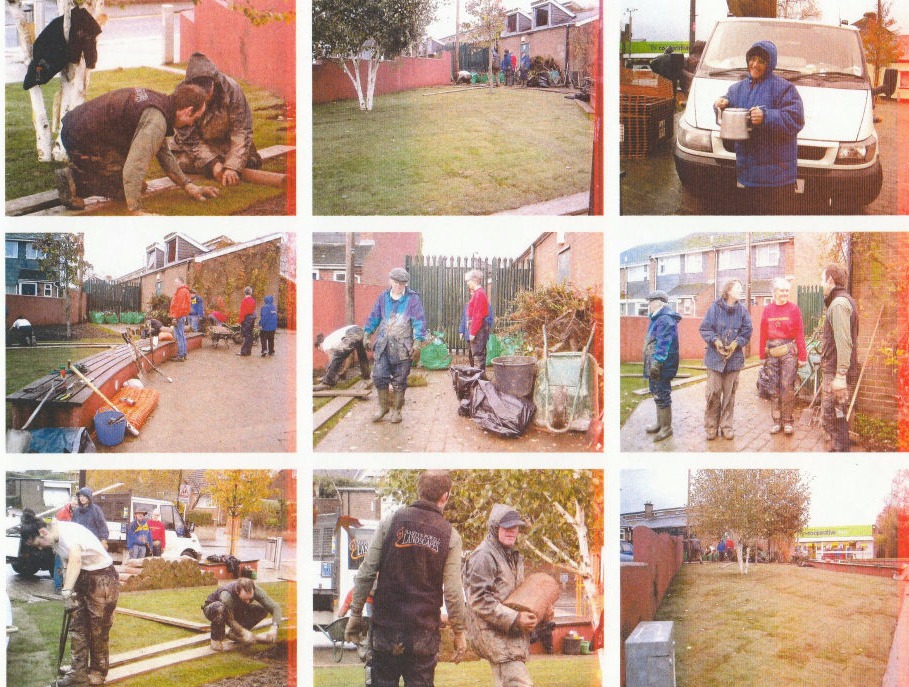 ---
This 2012 article from the Cheltenham Echo is about planting at the junction of Glenfall Way and London Road.