Latest News
Our Trip to the beautiful Bishop's Palace Gardens
We were delighted to have resumed our popular annual garden trips for the first time in 3 years. Last Saturday, 2nd July, 2022 a full coach of garden lovers travelled to the wonderful city of Wells and the Bishop's Palace Gardens. We all had a really enjoyable time wandering around the beautiful planting, water features and the architecture. Below are some photos from the trip.
If you would like to suggest a garden you would like to visit on next year's trip then please let us know.
- - - - -
Below are a few pictures of the day.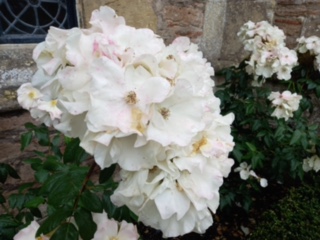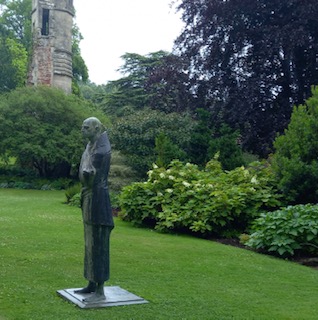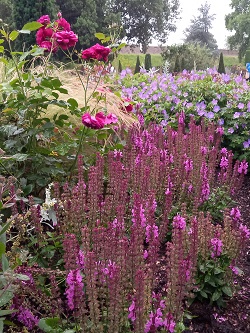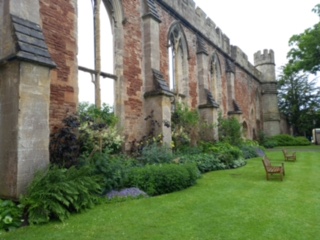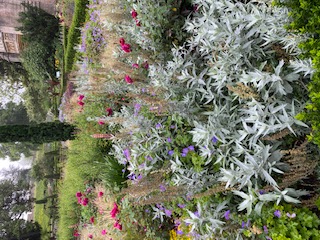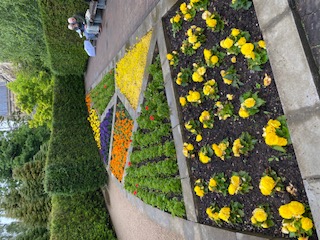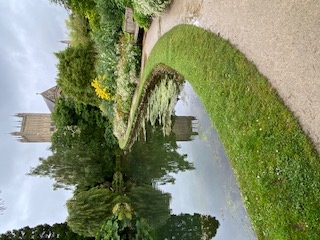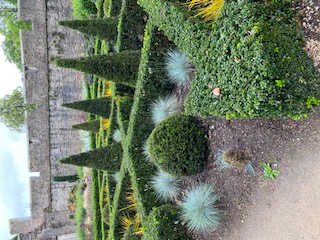 Our 2022 Plant Fair in the Precinct by The Kings Hall
This year we were able to hold our Plant Fair for the first time since 2019.
It was a glorious day and we were able to hold the Fair outside the Kings Hall in the sunshine.
We sold most of the plants we had grown for the Fair and we would like to thank everyone for their tremendous support and generosity.
All proceeds will go towards planting in our village.
- - - - -
We hope everyone who bought our vegetables has a bumper crop and
that the other plants bought will give years of pleasure.
Below are a few pictures of the day.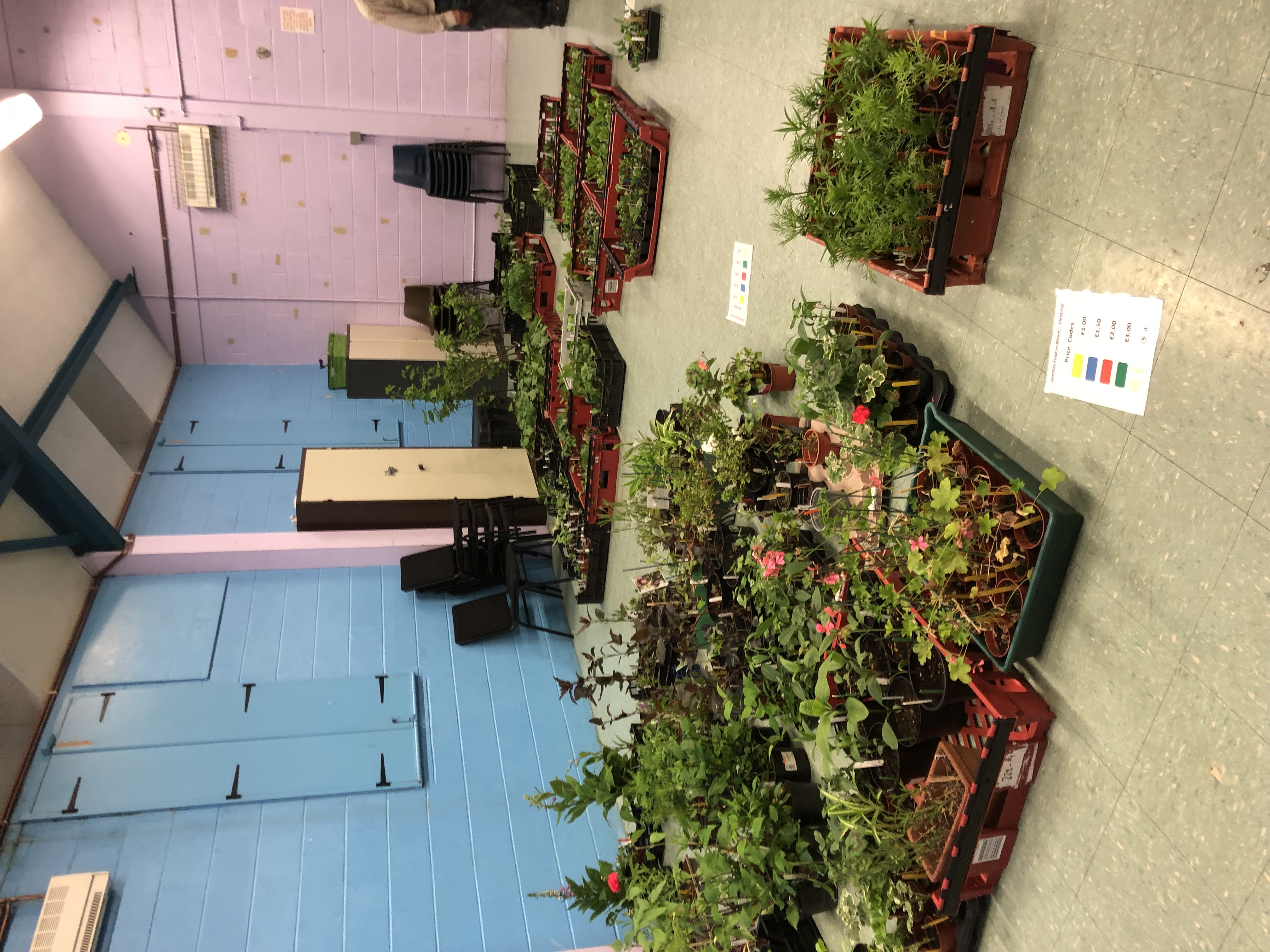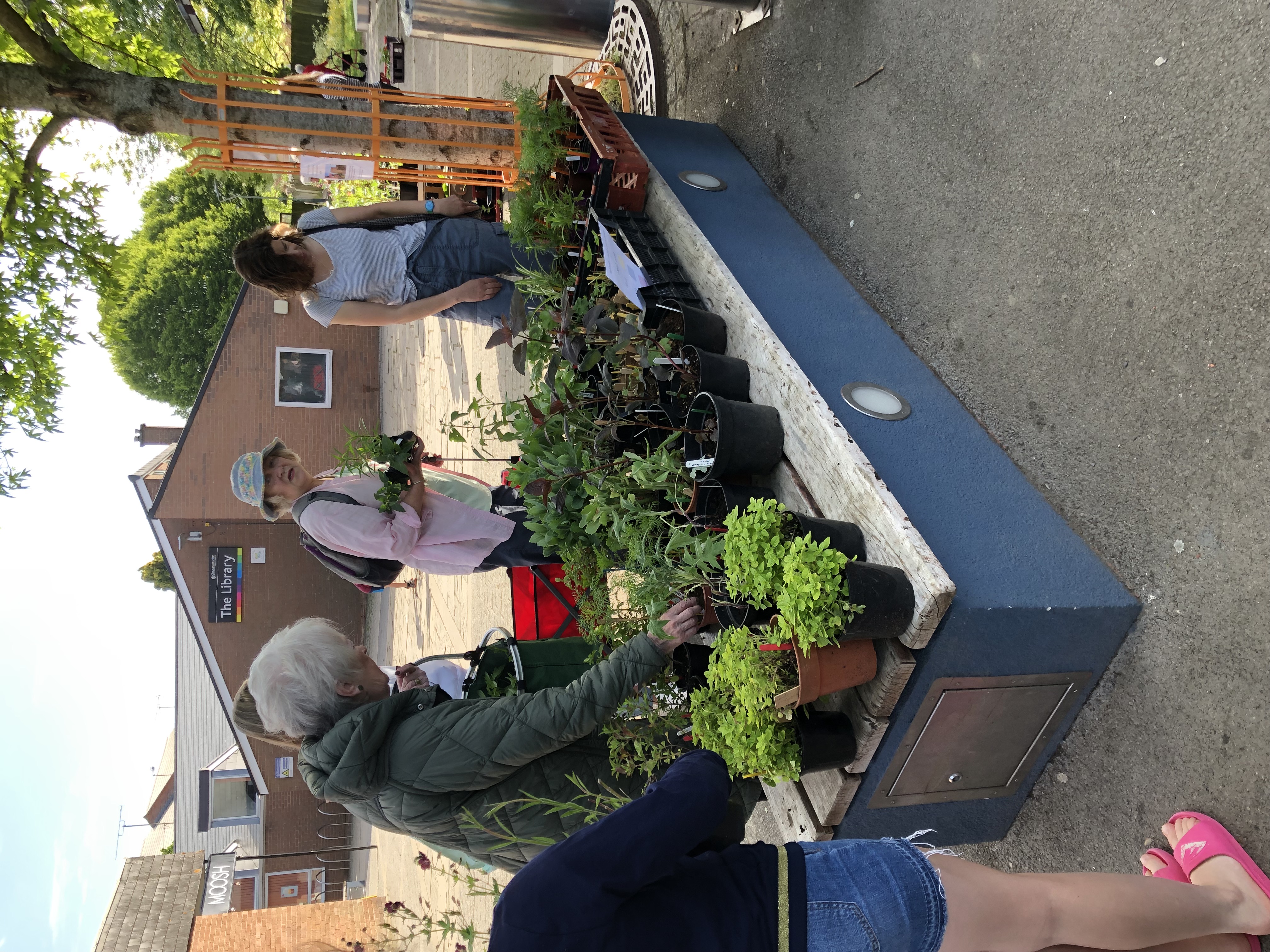 .
It took a lot of hard work to prepare for the Fair

.
We were ready just in time for our first customers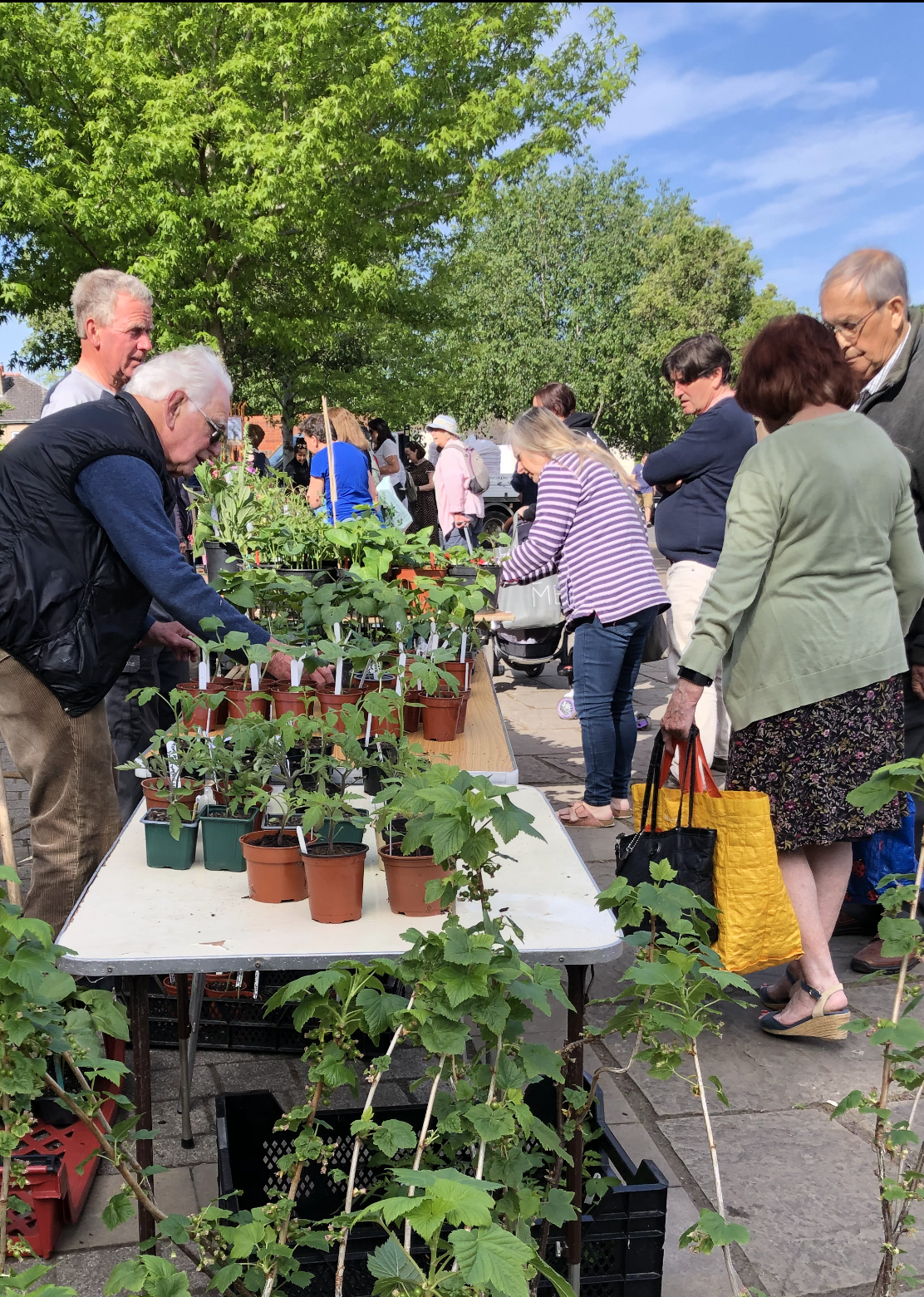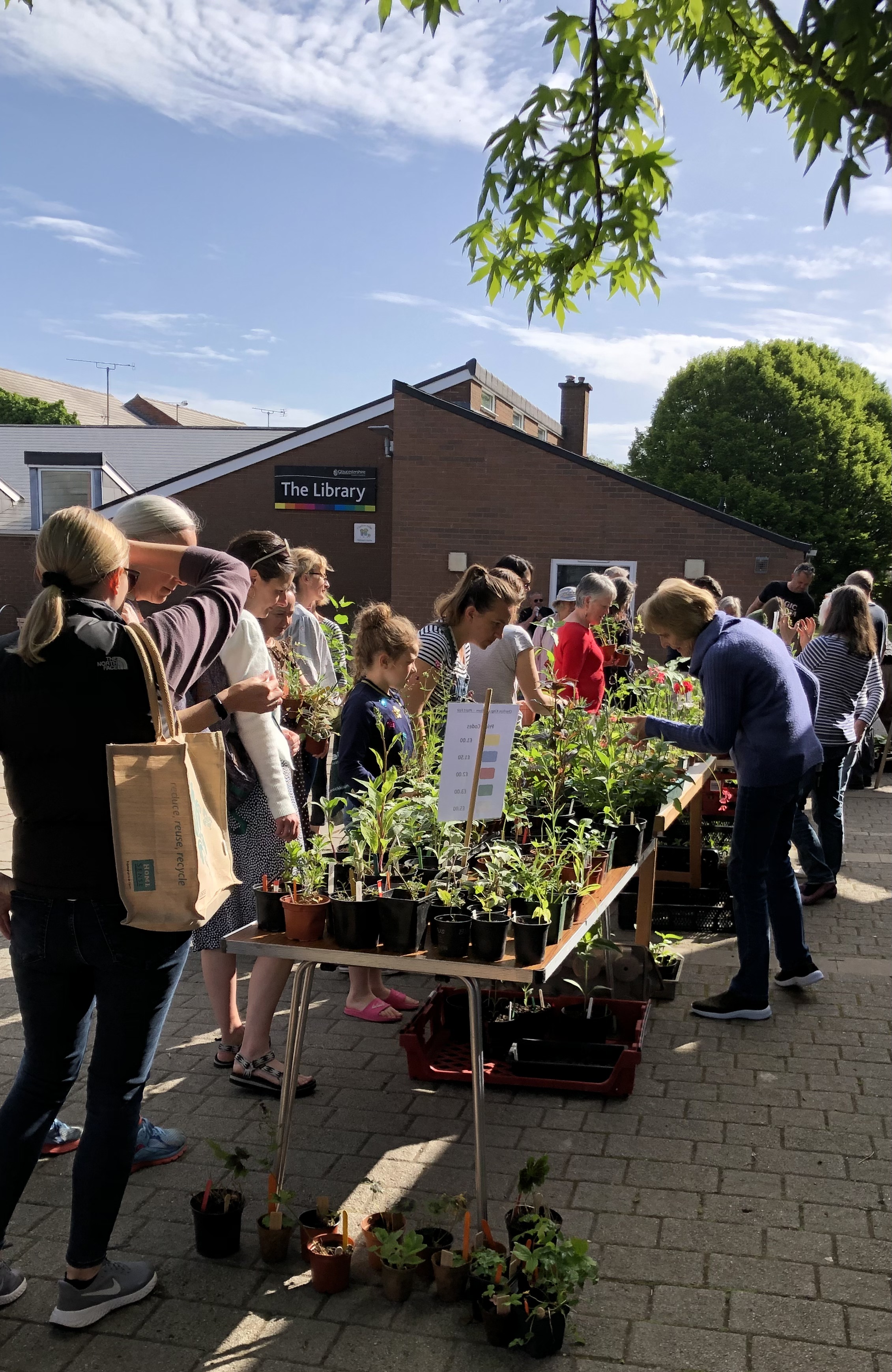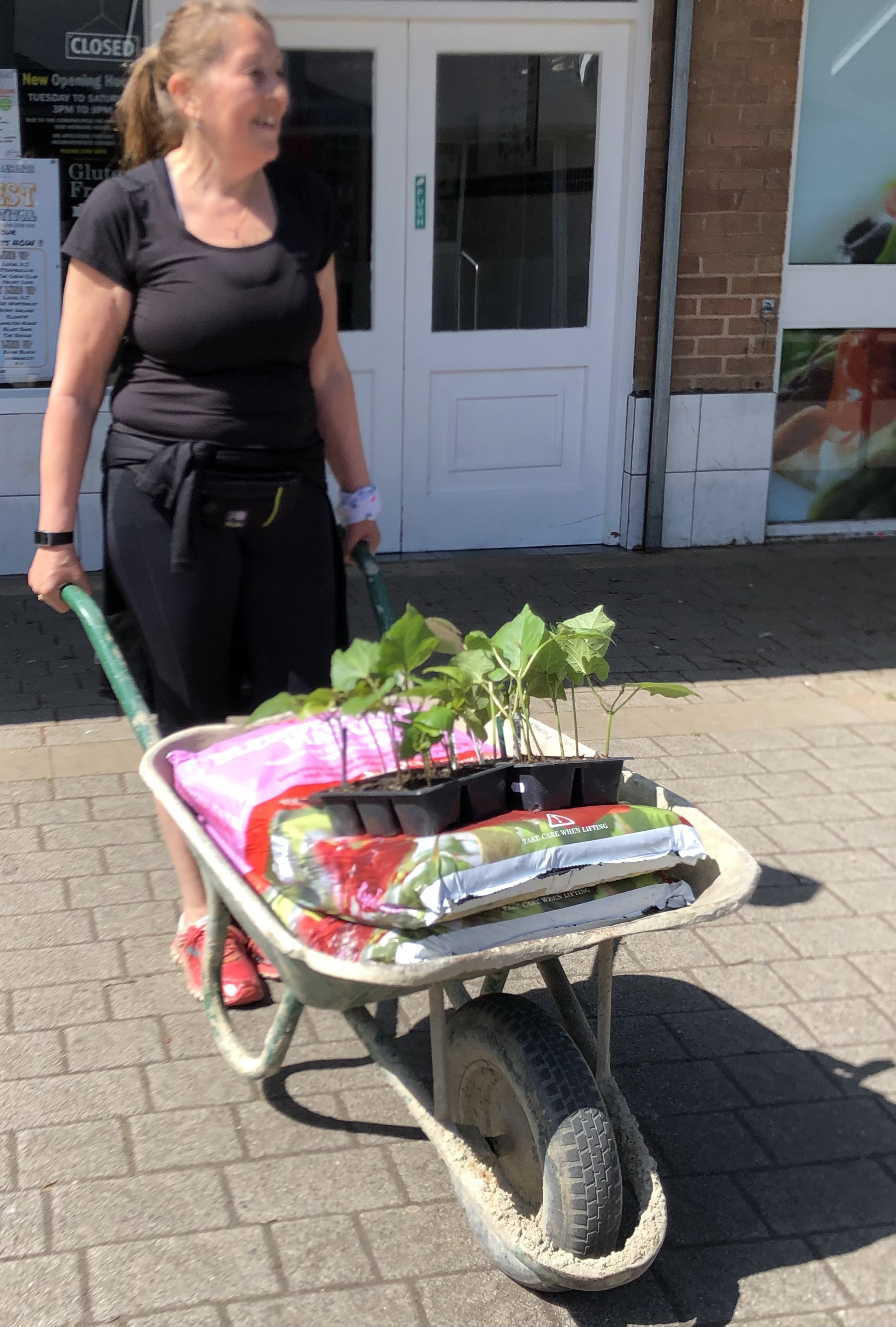 .
We had tremendous support for our Fair and we are extremely grateful
.
Most of the plants were sold and the last few online orders collected

.
One happy customer found an ingenious way to take her purchases back to her car!

Previous News
New Planting at the entrance to Copt Elm Close - October 2020.
A number of residents from Copt Elm Close helped with the planting at the entrance to the Close last Saturday ( 24th October, 2020). Many spring bulbs were planted which will provide a colourful display in the Close and from Copt Elm Road.
The short video of the planting (below) is by Claire Westaway Photography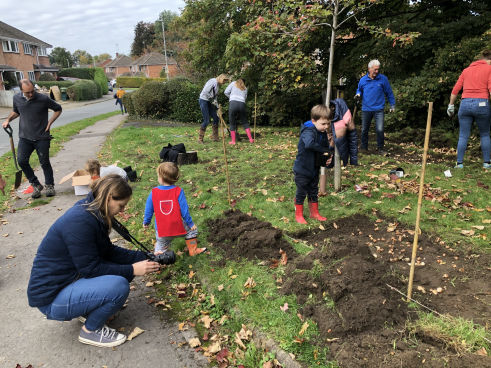 Many volunteers came to help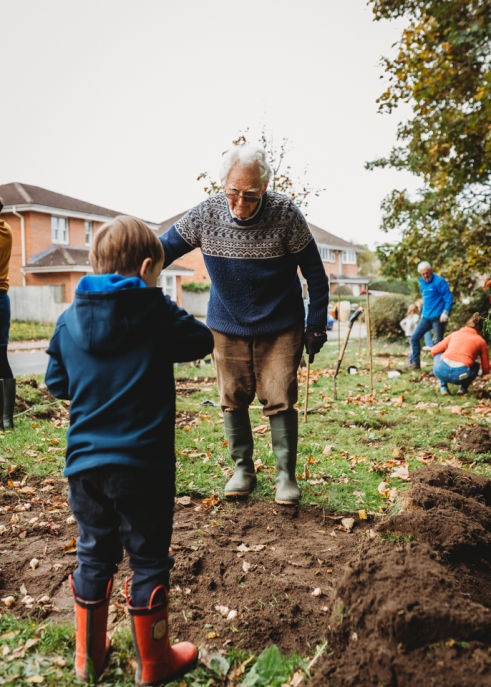 How many generations apart are they!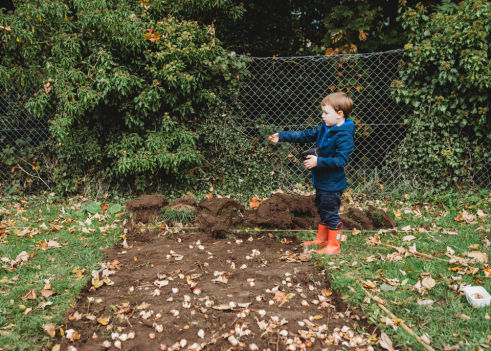 Where should I put this one?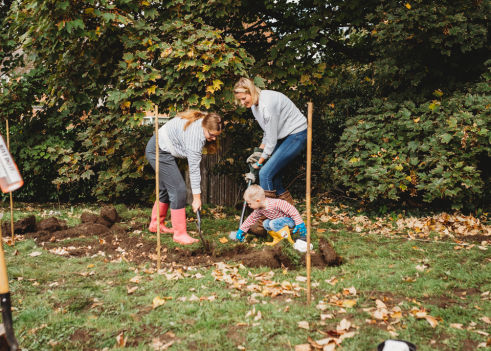 More helpers
Some Routine Maintenace Work
During October we planted many bulbs under the trees in Grange Field. We also replanted the War Memorial in readiness for Remembrance Sunday and replanted the many planters around the village.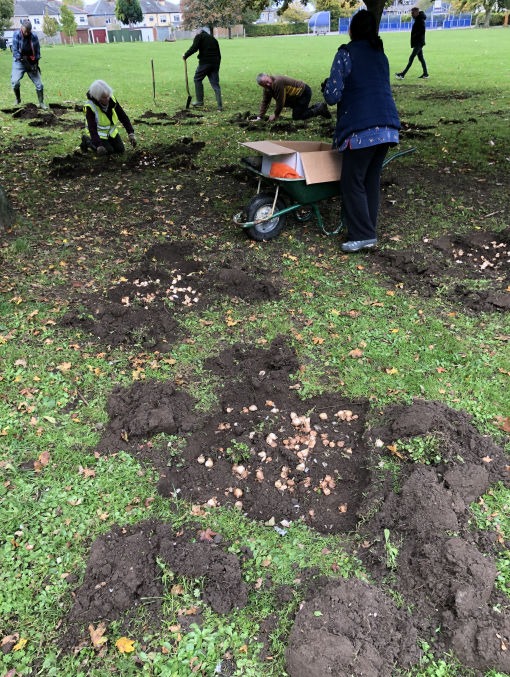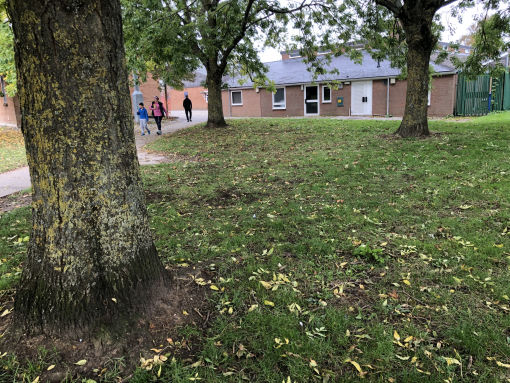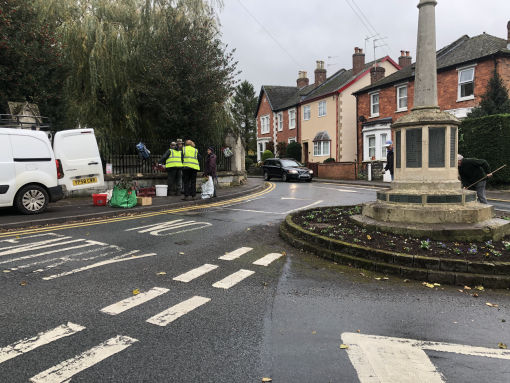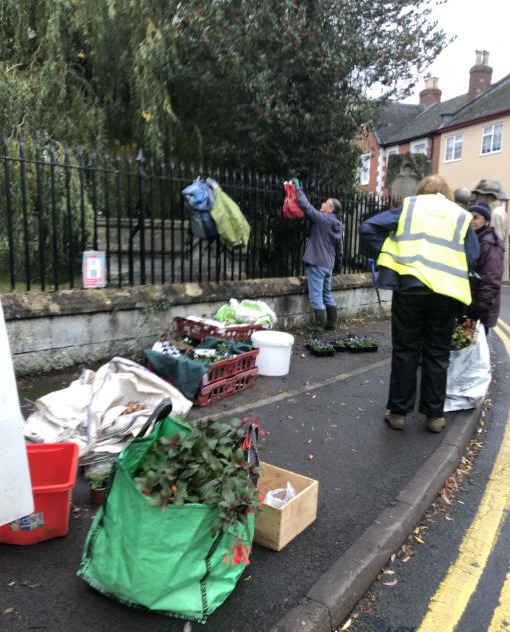 Our online Plant Sale May 2020
Thanks to everyone who ordered plants and made the sale more successful than we could have hoped for. With four collection points the collection of orders went very smoothly and safely.
We had getting on for 100 orders and sold well over 1,500 plants (some were sold in trays of six). This was a huge effort by those who grew the plants and all for the benefit of our community.
As always, all profits go towards buying bulbs and other plants to make Charlton Kings a more colourful place to live.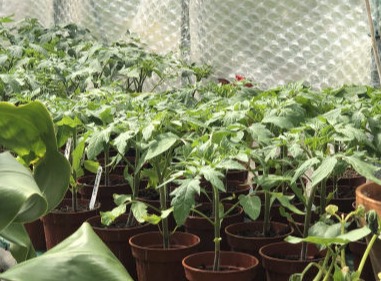 Tomato plants in a greenhouse, ready to be moved to collection points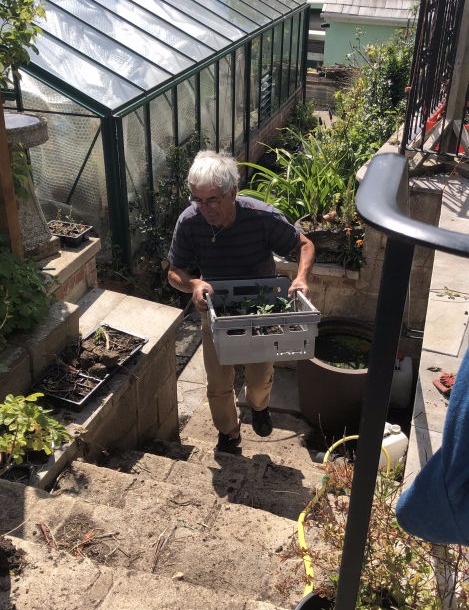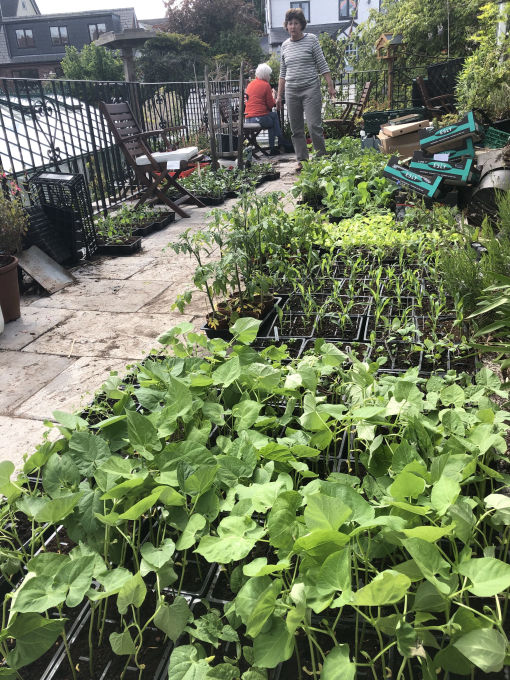 Some of the many plants to be batched up into orders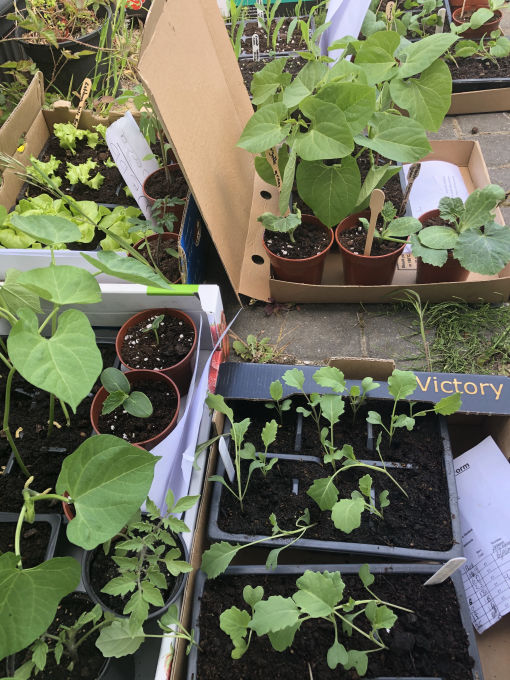 Orders ready for collection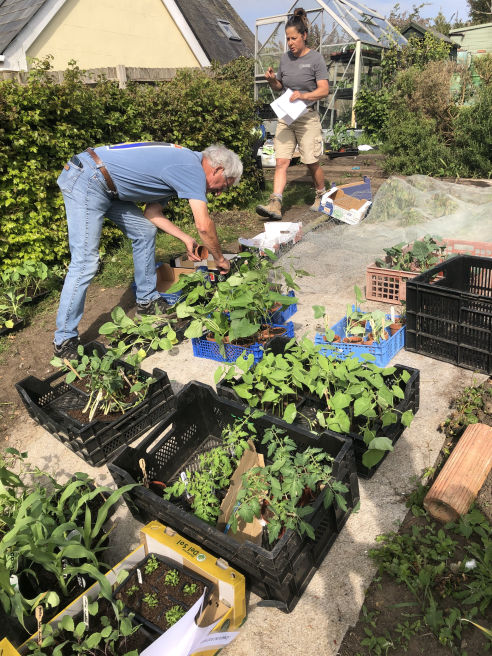 Batching up more plants into orders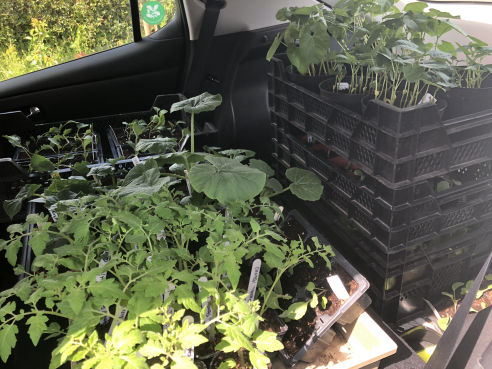 It might not look like it but this is a car full of plants on the move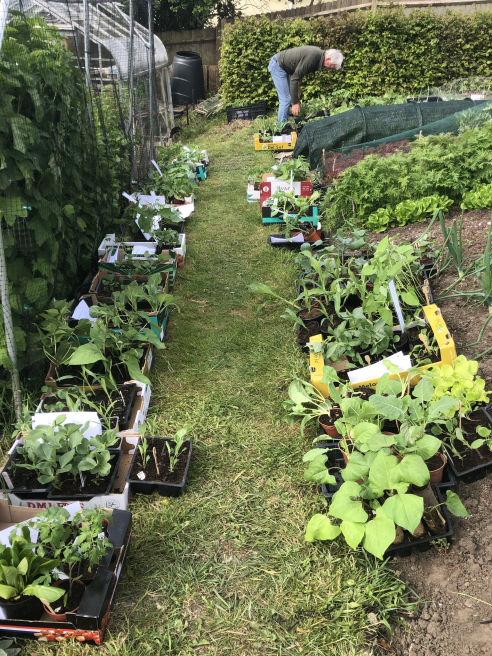 One of the 4 collection points with orders ready to be collected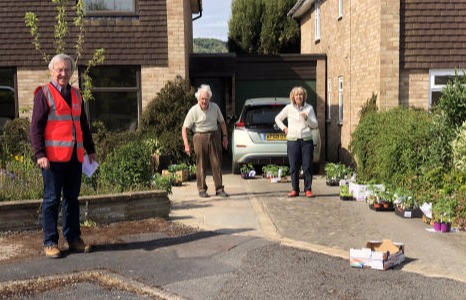 Another of the collection points
Planting on the corner of Charlton Court Road 9th November, 2019
A number of people helped with the planting on the corner of Charlton Court Road last Saturday. This will provide a lovely display in the spring of next year.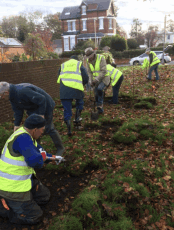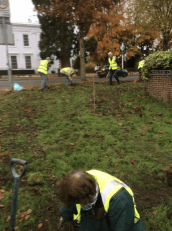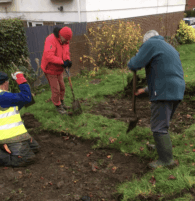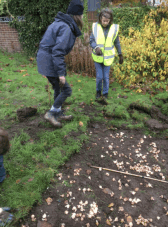 Newcourt Road Green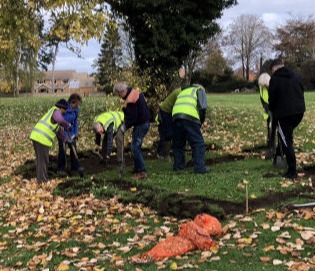 It can take a bit of effort
Volunteers planting bulbs at Newcourt Green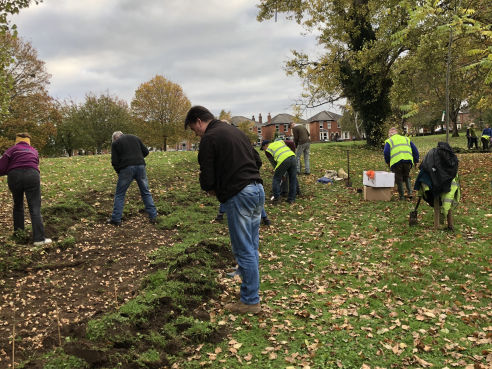 Many hands make light work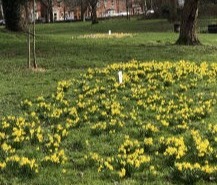 But it is worth it
The fruits of our labours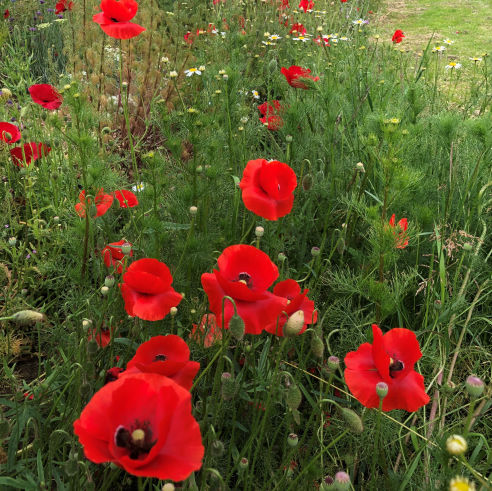 An example of some of our annual meadow planting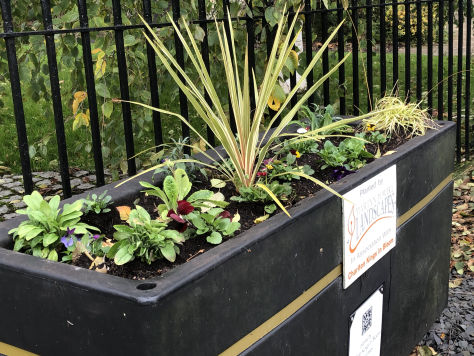 We've completed the 2019 winter replanting of the many planters throughout the village. The planting will grow and flower over the season.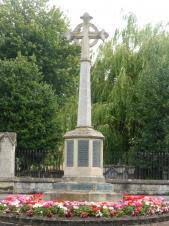 We've also replanted the War Memorial and swept the traffic island so it will be looking its best for Rememberance Day 2019.The planting will develop into a display like the picture.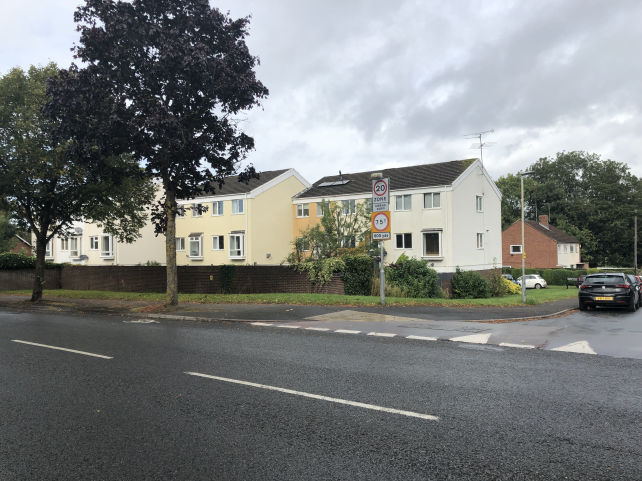 On Saturday 9th November we will be undertaking some planting by the junction of London Road and Charlton Court Road (opposite The Langton). We are meeting at 9.00am. You are welcome to join in and please bring a spade!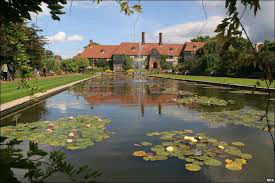 Our Annual trip this year was on the 7th September. Our coach was full and took us to the beautiful gardens at Wisley. All who went said that they had a very enjoyable day out.